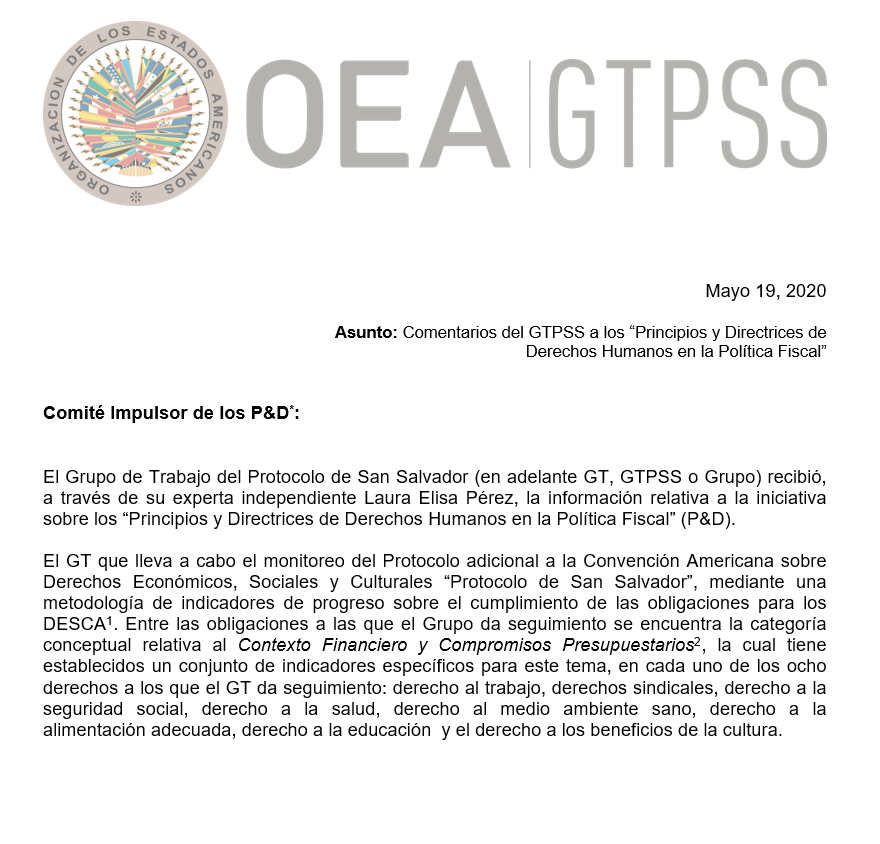 In a letter signed on May 19, 2020, the Working Group on the Protocol of San Salvador highlighted the relevance of the Initiative for human rights principles and guidelines in fiscal policy.
In said letter, the Working Group supported the initiative, pointing to "fiscal policy as a central element for the fulfillment of human rights"; and committed to urging States parties to promote transparency, participation and real democracy in the field of fiscal policy.
The Working Group fulfills a key mission: monitoring the "Protocol of San Salvador" through a series of indicators to evaluate compliance with economic, social, cultural and environmental rights.